2023.05.19
Miyoshi City
Nature
Oboke Gorge & Iya (Miyoshi City) Area
The season for fresh tea!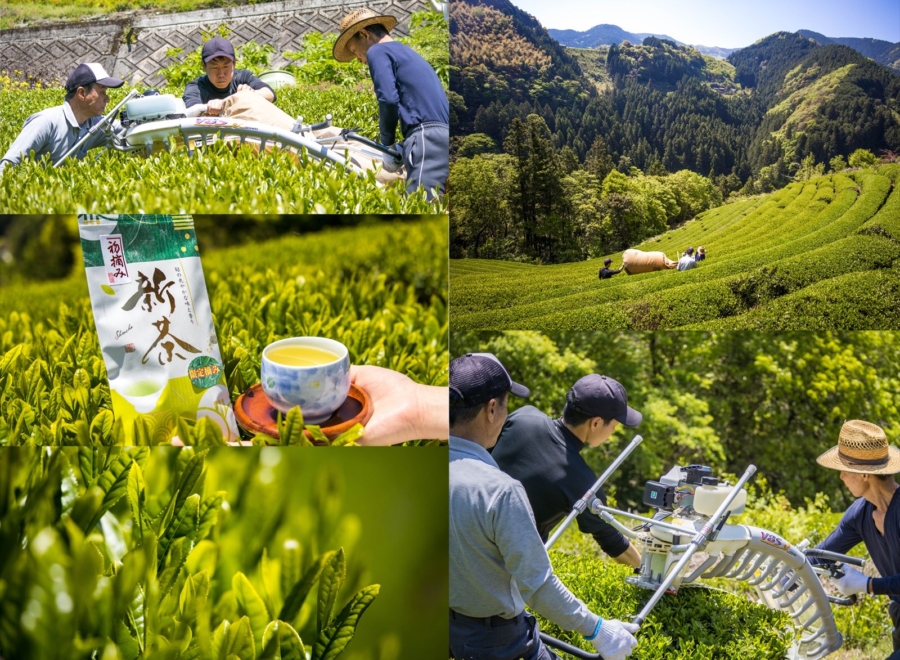 It's the season for fresh green, and the tea harvest, one of my favourite times of year! There's nothing quite like a delicious cup of tea harvested locally!
In the stunning mountains of Yamashiro, Kyokufuen keeps several tea fields, harvesting the fresh, organic leaves on perilously steep slopes. As the busy sencha season comes to a close, they will harvest the next flushes of tea to make "wakoucha"--Japanese-style black tea.
Kyokufuen brand tea is available for purchase online or at Roadside Stations in the Nishi-Awa area. The perfect souvenir!
Learn more:
~
April 2023 | Yamashiro, Miyoshi, Tokushima
徳島県三好市山城町