History & Culture
Recommended Activities
Mima City
Wakimachi Udatsu Townscape Area
[Hands-on experience of indigo dyeing / Tokushima] – Best for making great travel memories! Indigo dyeing experience on Udatsu street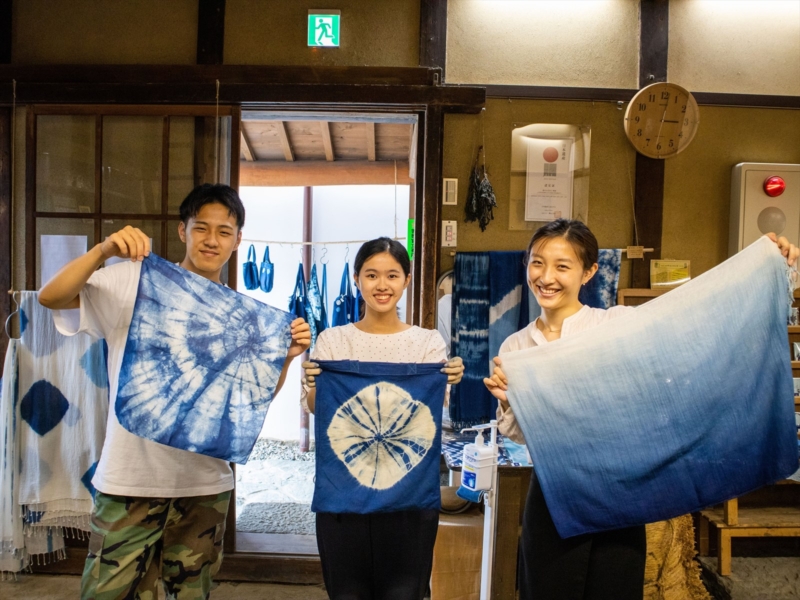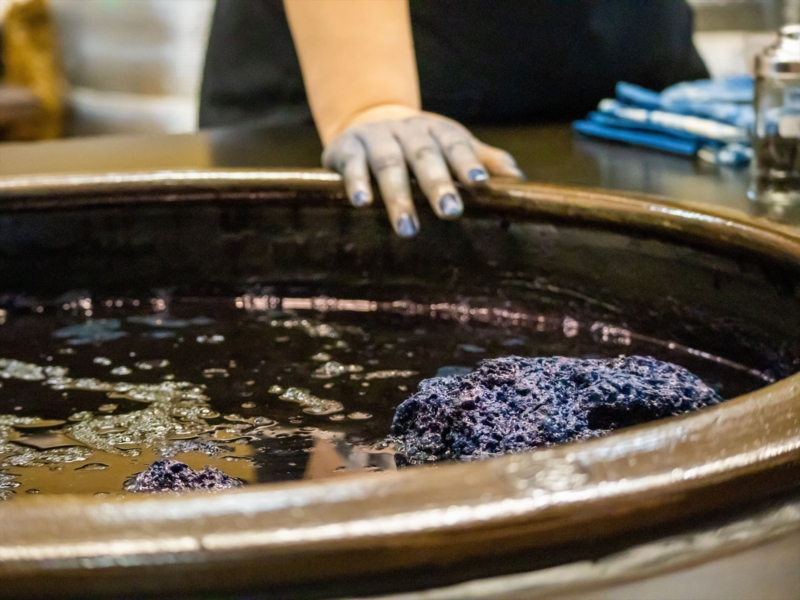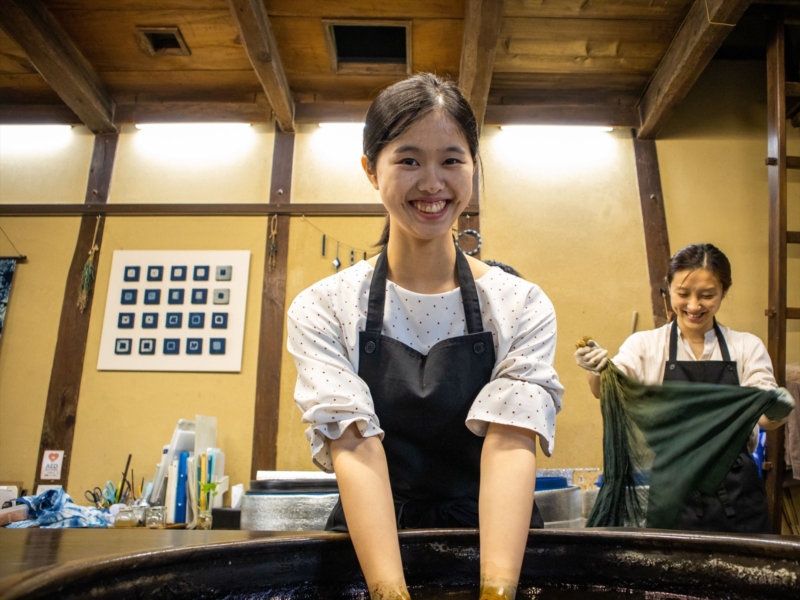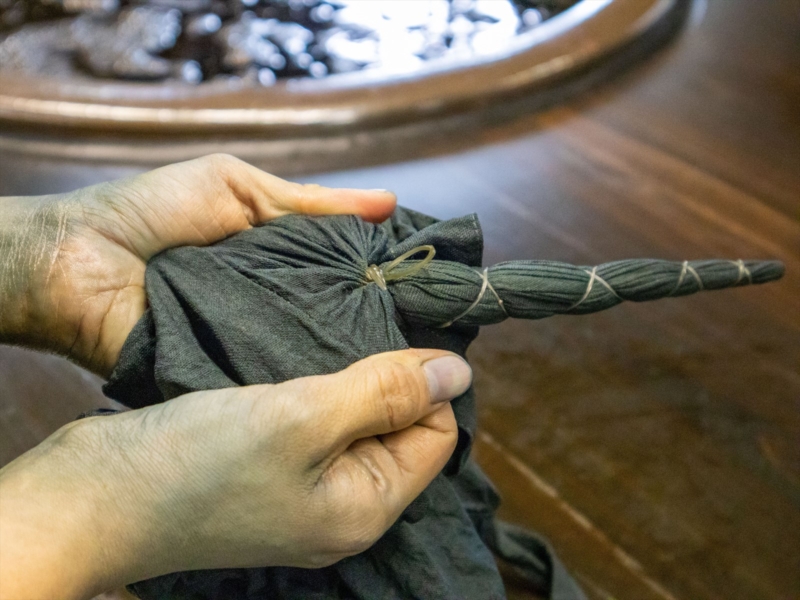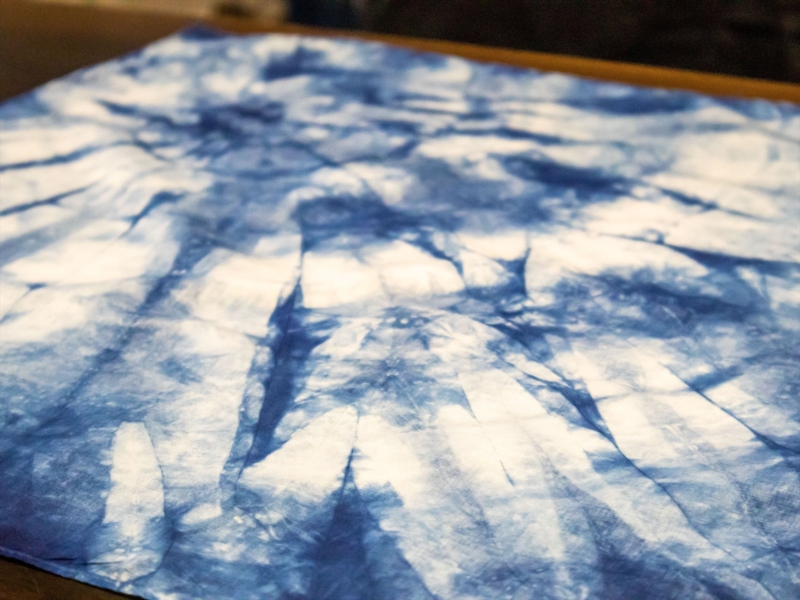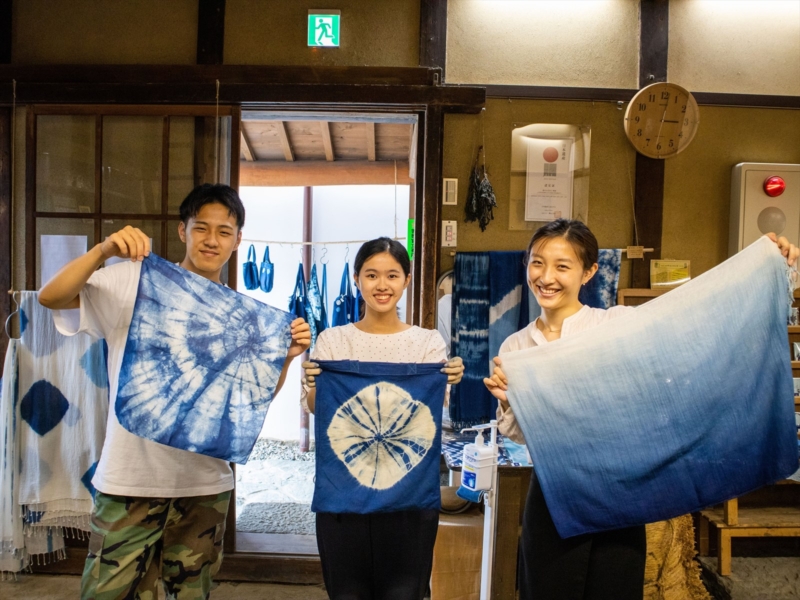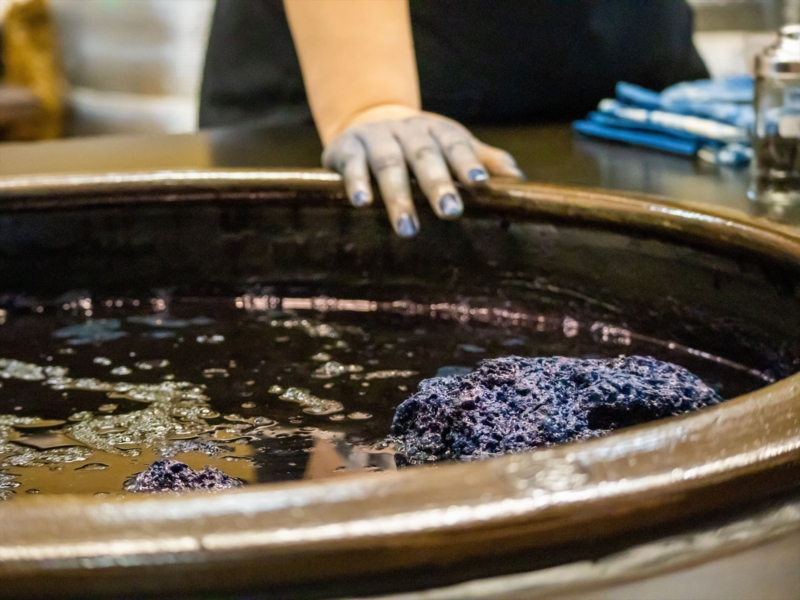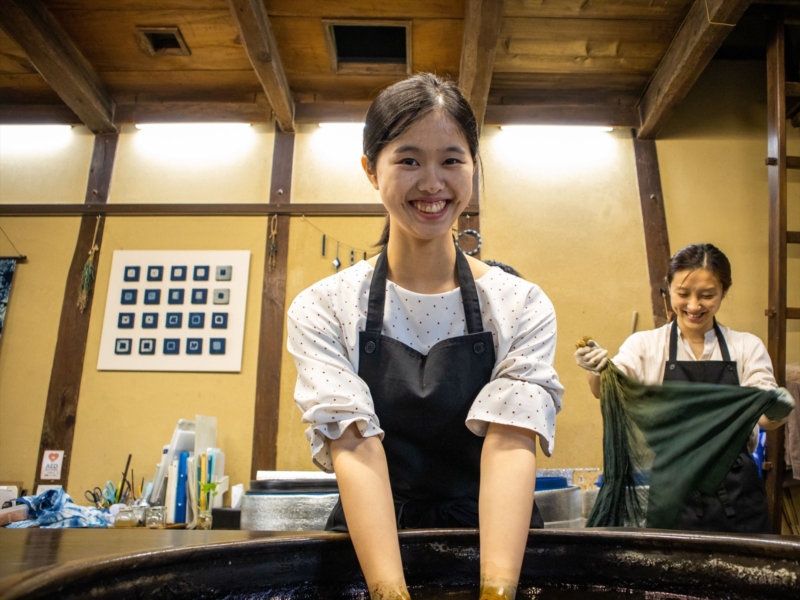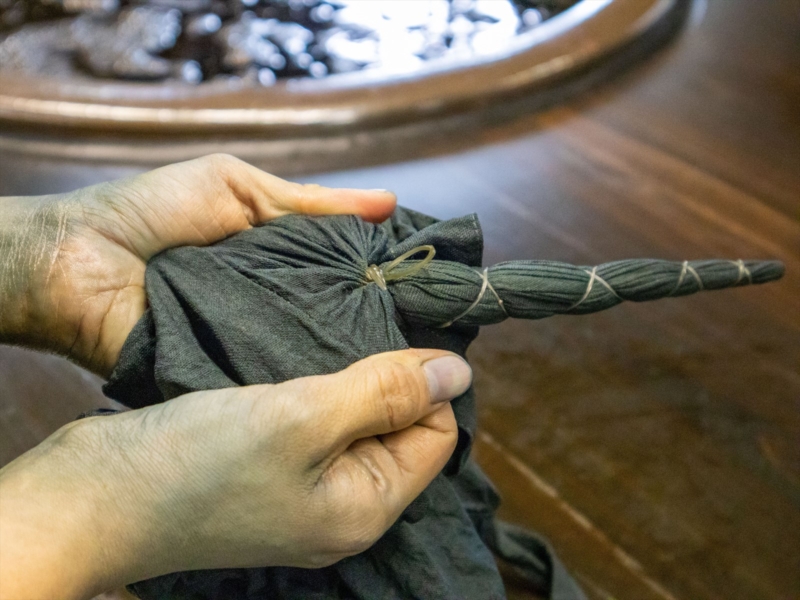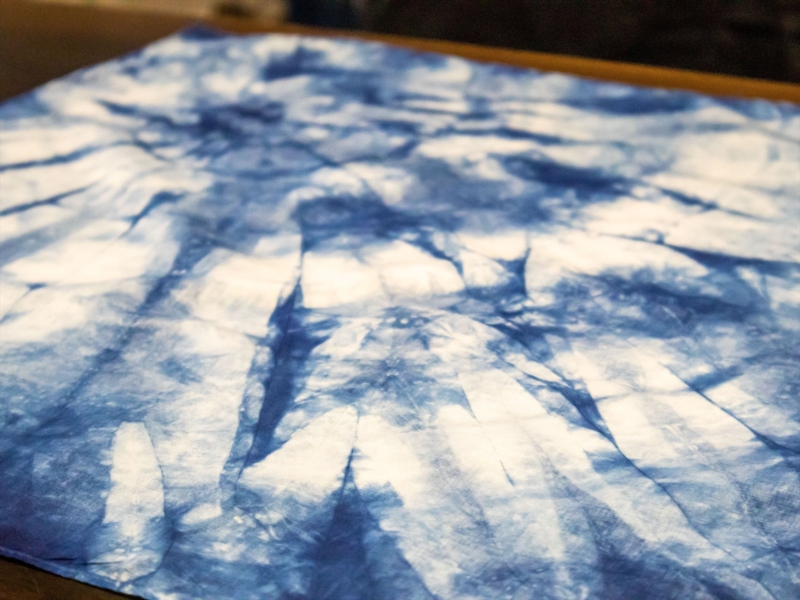 Try Tokushima's traditional indigo dyeing on Udatsu street in Wakimachi, once flourished as the distribution center of indigo plants several hundred years ago. Choose one item from handkerchief, scarf, etc. and dye it as you like.
Try traditional indigo dyeing at the studio on historical Udatsu street. Choose one item from either handkerchief, scarf, shopping bag, drawstring bag or socks and dye it as you like.
Families, groups and solo travelers are all welcome. We take maximum 8 people at a time. Free gloves and aprons are available, so just stop by during your trip.
Learn about culture and history of traditional Awa indigo dyeing designated as Japan Heritage. Unique indigo-dyed item handmade by yourself would be the best souvenir to take home. (We take reservations until 6:00 PM on the previous day.)
<Location>
Udatsu Studio of Yamauchi – Awa Natural Indigo Dyeing
45-1, Tsutsukudari-cho,Wakimachi, Mima City, Tokushima
Contact No. : +81-883-52-5168 (Only on the day of experience)
<Directions>
(By car) 7 minutes from the Wakimachi interchange on Tokushima Expressway. Parking is available at Roadside Station Ai Land Udatsu.
(By public transportations) 9 minutes by taxi from Anabuki Station on JR Tokushima Line.
<Price>
Handkerchief (small size, 100% cotton or towel): 1,100 JPY
Handkerchief (medium size, towel): ¥1,650 *about the size of a hand towel
Scarf: 4,400 JPY
Shopping bag: 3,850 JPY
Drawstring bag: 1,650 JPY
Socks: 2,200 JPY
<Procedures>(about 1 hour)
– Explanations about Awa indigo dyeing
– Choice of material, designing patterns, dyeing and washing
– Your finished artwork is wet and we'll put it in a plastic bag to take home. Please hang it to dry at home.
*Hours: 10:00 AM – 4:00 PM / Closed on Tuesdays
*Language: Japanese (Staff will show you step by step with gestures.)
Time Required
1 h
Price
Handkerchief (small size, 100% cotton or towel): 1,100 JPY
Handkerchief (medium size, towel): ¥1,650 *about the size of a hand towel
Scarf: 4,400 JPY
Shopping bag: 3,850 JPY
Drawstring bag: 1,650 JPY
Socks: 2,200 JPY
Application Deadline
Until 6 p.m. the day before
Address
45-1, Tsutsukudari-cho,Wakimachi, Mima City, Tokushima
Meeting place
Udatsu Studio of Yamauchi - Awa Natural Indigo Dyeing